Hello you amazingly inspiring people! The creatively brillz Kristin is back from The Hunted Interior today, to share a clever little project just in time for Valentine's day! It's great idea for all kinds of things… so without further ado… take it away, Kristin!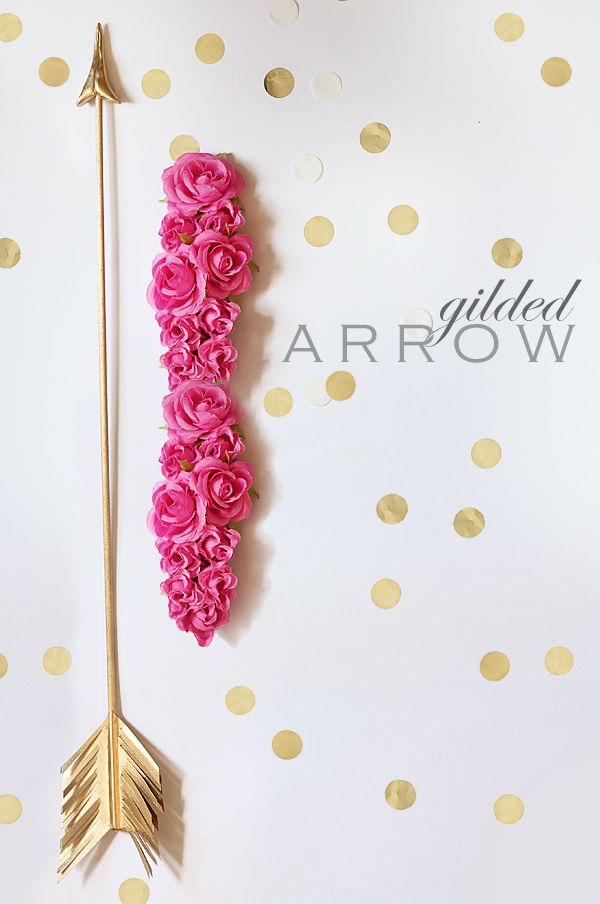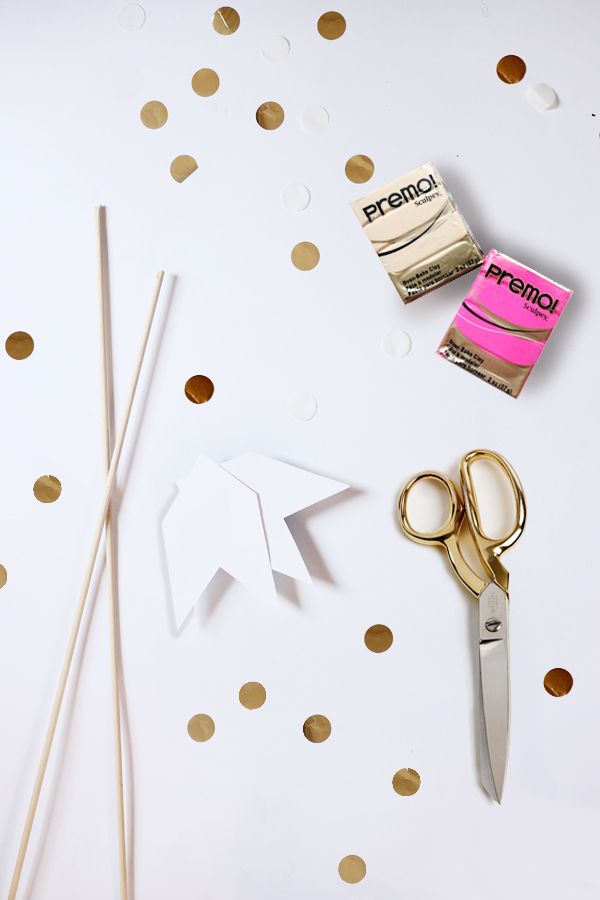 M A T E R I A L S
thin wooden dowels
oven bake clay (I used Premo! Sculpey)
card stock paper
scissors
glue
gold spray paint
D I R E C T I O N S
Open your clay, tear off a good piece & warm by rolling in your hands for a moment.
Mold the clay into any arrow tip of your choice. The idea is for this to look handmade, so any shape you feel is right is! Be sure to make your arrow thick enough to insert one end of your dowel in. Once your arrow is your desired shape, insert your dowel & remove it to create your hole. This will allow a space for you to adhere the dowel after your clay bakes.
Bake your clay according to the type you selected. The clay typically bakes on 275 for roughly 30 minutes.
While your clay is baking, cut your card stock into your desired tail shape. Again, be creative. You will need two per arrow.
Add a bead of glue down the center of each of the two tail pieces & place on either side of your dowel. Press these two together.
Once dry, cut your "feathers" using your scissors.
Once your clay is baked & cooled, add a drop of glue on the other end of the dowel & insert into your pre-made hole.
Spray paint your arrow whichever color you desire… I of course used my go to color, gold.
Arrows are everywhere right now! Whether hung on a wall, placed on a shelf, or grouped in multiples in a vase, these simple gilded arrows are a Valentines decor item that can stick around long after the holiday is over.